American Forest Lands Washington Logging Company paying top dollar for standing timber
We offer Logging, Trucking and Timber Services in Western Washington. We pride our company on quality work with the highest expertise in strict environmental standards and customer service. Communicating with landowners throughout the entire job giving piece of mind from start to finish!
We are a 5 Star Logging Company- "Where a handshake still means something!"
TIMBER WANTED, WE PAY YOU!
If you are interested in the value of your standing timber at today's market and would like to talk about your timber harvest options. Give us a call- timber markets are high at this time. As your logging and timber marketing company- we do it all, from stump to dump!
* WA Loggers- "still doing it old school!"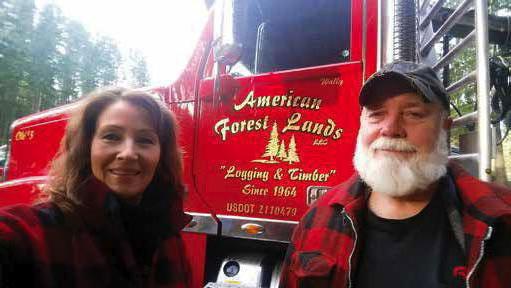 BBB ACCREDITED - 2015, 2016, 2017 BUSINESS OF THE YEAR FINALIST!
"We are the Real Deal" Timber and Logging since 1964" Professional Logging for private landowners, acreage, vacant lands and tree farms in Washington State.
Site Consulting
Tree Thinning
Forester Consulting
Forest Health Evaluation
Timber Appraisals and Cruising
Management of NW Forests and Reforestation
Trucking logs
Reduce fire hazard by Selective Tree Cutting
Clear Cutting Trees for Site Development
Property Clearing: Debris, Limb and Stump Removal
Member of Washington Contract Loggers Association
Licensed • Fully Insured • Bonded
Timber professionals, forestry services, trucking and land clearing. We know the best Export timber, Domestic, Hardwood, Pulp, Pole Grade, Veneer and Specialty Markets. Implementing "turn key" operations and working closely with Western Washington Private Landowners, Tree Farms, NW Mills and Forest and DNR Agencies to get your job done without a hitch!
*Environmentally skilled and our goal is to manage and maintain your forest, create buffers and wildlife areas, we can provide reforestation by replanting a harvested area.
*We use a variety of forest equipment and logging machinery- from traditional vintage harvest methods to state of the art. Need roads? We can build em! From log loaders, shovels, feller buncher, harvesters, de-limbers, dozers, excavators, cat, trucking, skidders, Track Machinery, Self loader log hauling, trucks, log processors, grapple machines and more!