SERVING NW MILLS & PRIVATE LAND OWNERS SINCE 1964
TIMBER WANTED

Logging Since 1964 and Experience Counts!
NOW IS THE TIME TO LOG YOUR TIMBER
HIGHEST TIMBER PRICES IN YEARS!
contact us today!
WE UPHOLD THE HIGHEST STANDARDS IN LOGGING SERVICES
AT AMERICAN FOREST LANDS, WE ARE OLD SCHOOL LOGGERS
We believe in old-school values - Treating landowners with respect is the core of our company. "You have to be fair and treat people well!"
We have over 50 years of forest industry experience, and our 5-star reputation speaks for itself. We both were raised in logging families, so this type of work is in our blood. Bub - the Logboss - got his whiskers contracting for various logging companies & tree farms, including Murray Pacific Corporation, Cheney Port Mills and Scott Paper Company in Lester Washington. He also spent years as a professional timber faller at Camp Grisdale out of Shelton, the king of all logging camps.
We know timber, we know logging, and we know dedication and hard work. Please contact us for your timber needs.
WHERE A HANDSHAKE STILL MEANS SOMETHING!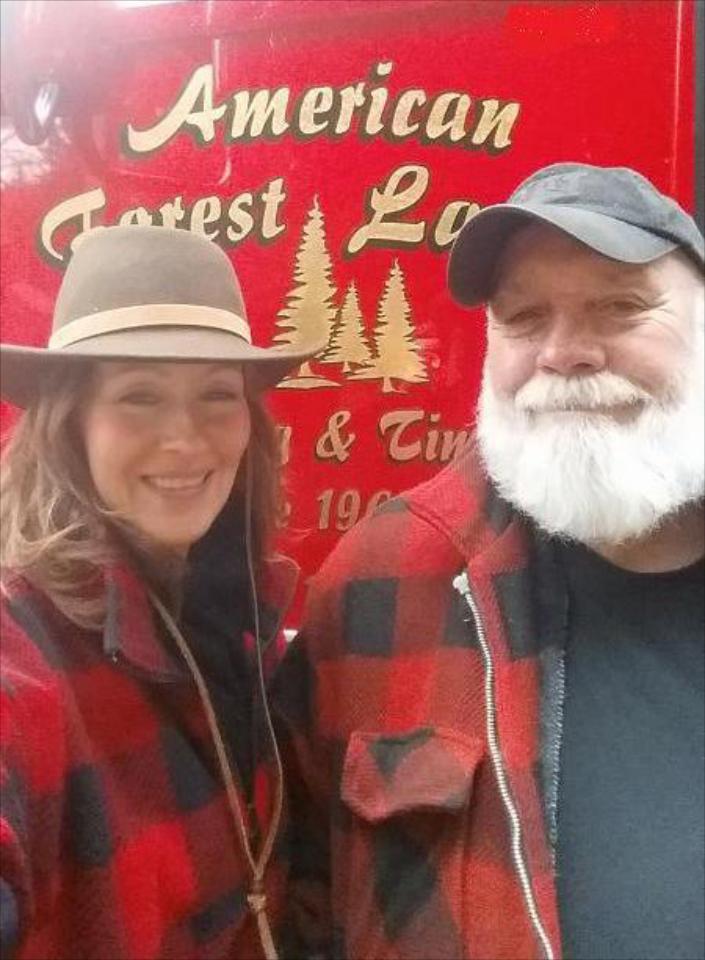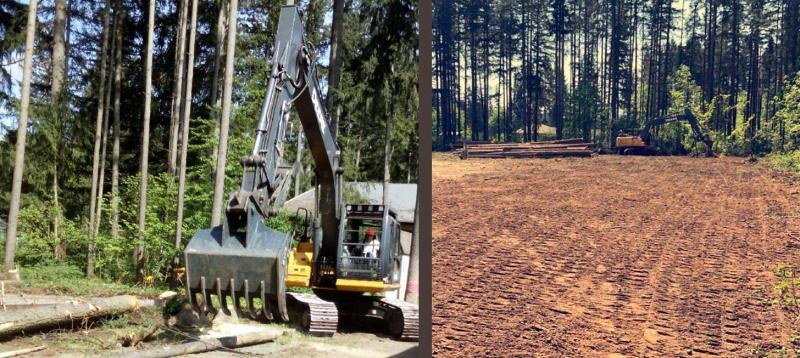 This job is done! One of our local landowners in Maple Valley Washington, wanted to make more horse pasture- by first removing the timber- then we hauled off stumps and debri, then hauling off in our dump trucks, then we smoothed it out and now their horses have a safe run!
Land clearing is a great way to get better use of your property. After we complete the logging our land clearing machines come in and put in the final touches.
We are your expert logging, trucking and land clearing company in King County and most Western Washington!
Contact us today for a free estimate!
We do directional falling in tight quarters! This is a job we completed in Enumclaw, WA where we used an excavator as a helping hand to push the tree away from building in a tight situation
Timber Cruises Available/Harvest Permits
Call for information and rates!
American Forest Lands Washington Logging Company LLC has been recognized by the Better Business Bureau Northwest Serving Western Washington!
CLICK TO VIEW!
Hiring For Logging & Truck Driving Jobs
Looking for a logging or trucking job in Western Washington? We are hiring Class A Licensed Truck Drivers!
Get a job! We are hiring for CDL Log Truck Drivers! No high mountain log hauling here- we are flatlanders, no pressure, good pay, good crew! Even if you are retired or semi retired and need extra dough- we can put you to work driving- come to work with a good outfit and make money! Experience a must.
Log truck driver positions- straight trucks. Part time or fuller time!
Self Loader Trucks
Heavy Equipment operators, Log Loaders, Shovel operators.
Timber Fallers, Timber Cutting jobs.
Part-time or full time jobs
Good pay, Good Logging Company
Logging and Trucking mostly in King County, Pierce, Kitsap, Thurston Counties in Washington State!