TRUCKING LOGS * LOG HAULING
You Call- We Haul!
American Forest Lands Washington Logging Company LLC offers Log Hauling and Timber Transportation, we haul your wood to Western Washington Mills, Lumber and Log Yards. We know the highest paying mills!
If you are a Logging Company, Private Landowner, Firewood Mill, Tree Service... we can get your logs to town!
Trucking: Cedar, Alder, Hemlock, Douglas Fir, Telephone Poles, Pine, Maple, Hardwood, Export, Domestic Logs
Competitive Rates
100% Compliant
Quality Logging Trucks
WE OFFER LOGGING AND TRUCKING COMBINATIONS AND SELF LOADER LOG HAULING. CALL TODAY TO SCHEDULE PICK-UP! 1-8OO-LOG ALOT(564-2568) or (253)-381-0247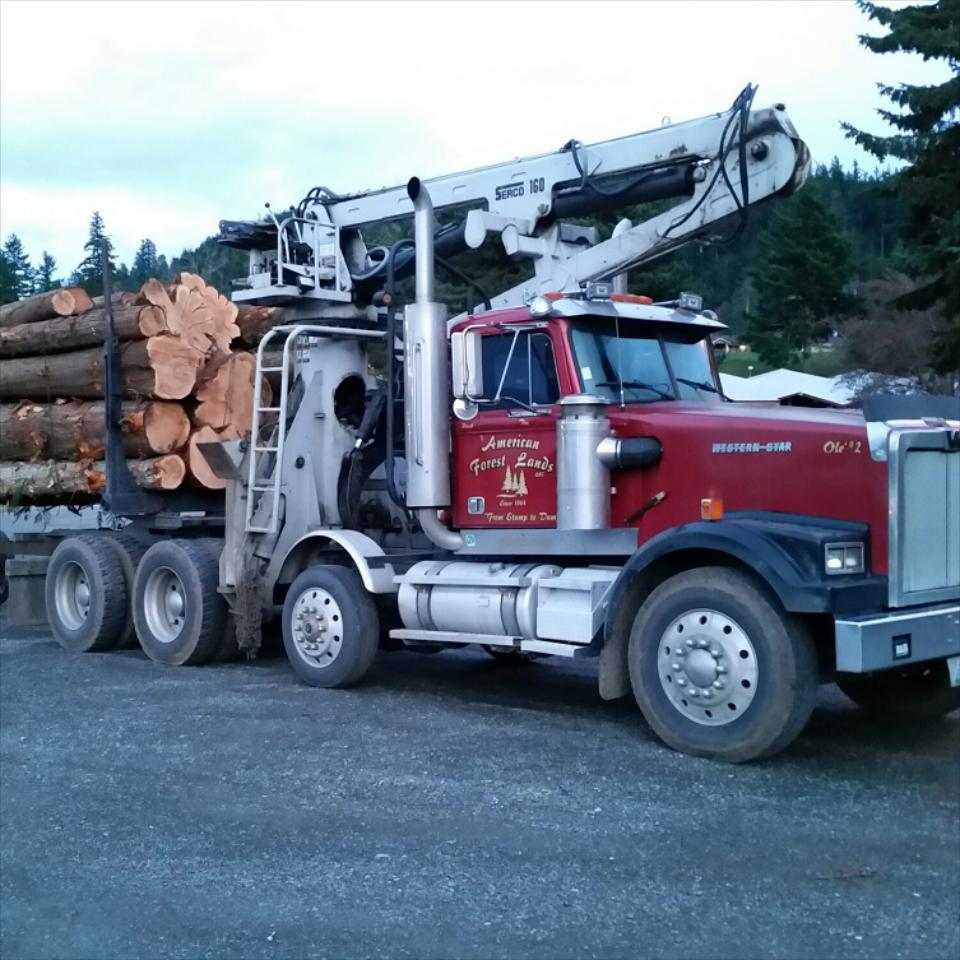 Serving NW Mills & Private Land Owners Since 1964