TIMBER WANTED
NOW IS THE TIME TO LOG YOUR TIMBER
HIGHEST TIMBER PRICES IN YEARS!
OLD SCHOOL LOGGERS WHERE A HANDSHAKE STILL MEANS SOMETHING!
contact us today!
WE UPHOLD THE HIGHEST STANDARDS IN LOGGING SERVICES
Logging Services
We use a variety of forest equipment and industry machinery, from traditional vintage harvest methods to state of the art- Our company still believes in using old school values - "Where a handshake still means something" we live it!
Trucking & Log Hauling
We offer trucking and self loader log hauling. Our logging trucks can get your wood to town! We know the best paying mills and log yards in Western Washington- getting highest timber prices for your logs!
Timber Consulting
American Forest Lands Washington Logging Company offers Timber Consulting and Estimates.
Land Clearing
We can do land clearing sometimes in hours- what may take landowners days or weeks! Contact Us for Details
Firewood for Sale
Logs! Logs! Logs! Log Truck loads and Dump Truck loads delivered.
Call for availability and delivery times!
Hiring For Logging & Truck Driving Jobs
Looking for a logging or trucking job in Western Washington? We are hiring Class A Licensed Truck Drivers!
Get a job! We are hiring for CDL Log Truck Drivers! No high mountain log hauling here- we are flatlanders, no pressure, good pay, good crew! Even if you are retired or semi retired and need extra dough- we can put you to work driving- come to work with a good outfit and make money! Experience a must.
Log truck driver positions- straight trucks. Part time or fuller time!
Self Loader Trucks
Heavy Equipment operators, Log Loaders, Shovel operators.
Timber Fallers, Timber Cutting jobs.
Part-time or full time jobs
Good pay, Good Logging Company
Logging and Trucking mostly in King County, Pierce, Kitsap, Thurston Counties in Washington State!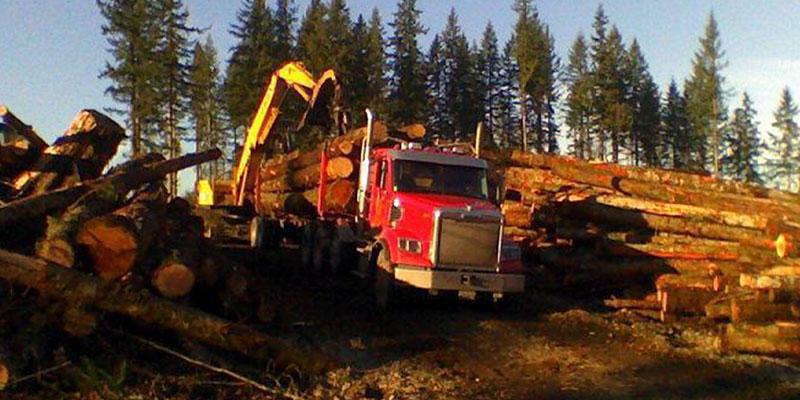 Timber Cruises Available/Harvest Permits
Call for information and rates!
American Forest Lands Washington Logging Company LLC has been recognized by the Better Business Bureau Northwest Serving Western Washington!
CLICK TO VIEW!
Serving NW Mills & Private Land Owners Since 1964